About Brendon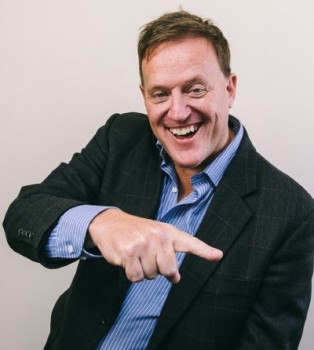 Brendon is a business guy with a vast array of experience including:
Owns one of Queensland's leading marketing and advertising agencies
Marketing for governments, ASX 300 companies, national franchises, national brands, hospitals & more
At the height of the Ugg Boot craze he was Australia's largest exporter of Ugg Boots
Once sold a staggering $250,000 of a $50 product in just 1 hour online
Brendon also wrote one of the most profitable business books ever by an Australian author (the successful Web Design Business Kit – selling for $247 and now in its 3rd Edition).
For over 5 years he also wrote an e-newsletter on marketing with 1/4 million subscribers.
He's written thousands of articles on marketing, business and more.
Brendon also has an excellent head for radio (!) having a show on ABC Radio talking all things internet. Brendon is one of the most inspiring speakers you'll come across.
In his spare time Brendon does a bit of fitness stuff including,
Being a former Iron man Triathlete
Marathon swimmer
Cycling across Australia in 30 days
He's also motorbiked across Outer Mongolia, around the Kingdom of Bhutan, throughout India, through the Himalayas, across the USA, around both islands of New Zealand and circumnavigated Australia.
After an inspiring conference speaker on the Gold Coast or beyond?
As a businessman, author and someone who takes action, Brendon has a lot of industry and personal experience under his belt that makes him an interesting and engaging keynote speaker for your next conference.
Need inspiring business or motivational speakers for your conference or event?
Call NOW on 07 5534 1228 Or Use The Form Below